Posts for tag: tooth decay
By Pournaras Cosmetics
June 13, 2019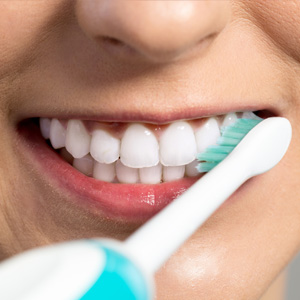 Archeologists can tell us quite a bit about our primitive ancestors. For example, because of their coarse, abrasive diet and a primitive understanding of oral hygiene, their teeth had a rough go of it. They simply wore out faster — a contributing factor, no doubt, to their short life spans of thirty or forty years.
But thanks to improvements in lifestyle, healthcare and diet, people live much longer today. And so do their teeth, thanks to advances in dental care and disease prevention. While teeth still wear to some degree as we age, if we care for them properly with daily oral hygiene and regular dental visits, we can keep that wear to a minimum. Teeth truly can last a lifetime.
Unfortunately, it's still all too common for people to lose their teeth prematurely. The main reason: the two most prevalent dental diseases, tooth decay and periodontal (gum) disease. Tooth decay arises from high concentrations of mouth acid that erode enamel, teeth's irreplaceable protective shell. Gum disease is an infection that damages the bone supporting tissues as it infiltrates deep below the visible gum line.
While they occur by different mechanisms, the two diseases have some commonalities. They both, of course, can lead to tooth loss. And, they're both triggered by oral bacteria found in dental plaque, a thin film of food particles built up on tooth and gum surfaces. Multiplying bacteria feed on plaque and produce acid as a by-product. And certain bacterial strains infect gum tissues.
Both of these diseases can be treated successfully, especially if detected early. But the better approach is to prevent them in the first place. This introduces another commonality — they share the same prevention strategy of daily, comprehensive brushing and flossing for plaque removal, regular dental cleanings and checkups, and a sharp eye for any signs of disease like bleeding gums or tooth pain.
With diligent dental care and close attention to your oral health, you increase your chances of avoiding the full threat of these diseases. And with healthy teeth, you have a better chance of living a long and healthy life.
If you would like more information on minimizing tooth wear, please contact us or schedule an appointment for a consultation. You can also learn more about this topic by reading the Dear Doctor magazine article "How and Why Teeth Wear."
By Pournaras Cosmetics
October 26, 2018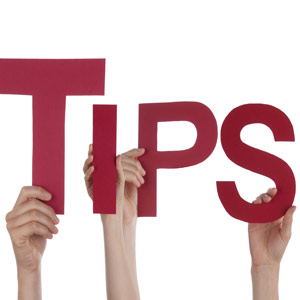 Most often, all of your child's primary teeth will eventually be replaced by permanent teeth, but you shouldn't consider them less important — there are serious consequences for losing a primary tooth prematurely. Besides providing a means for a child to chew food and speak clearly, primary teeth also save space for the permanent teeth to erupt; a premature loss could lead to malocclusions (bad bites) that may result in costly orthodontic treatment later.
That's why it's important to fight tooth decay in primary teeth. By keeping them healthy and in place until it's time for their departure, their permanent replacements have a better chance of erupting into their proper positions.
Here are 4 tips for preventing tooth decay in primary teeth:
Begin daily oral hygiene when teeth first appear. Begin brushing with fluoride toothpaste as soon as the first primary teeth come in. Brushing removes bacterial plaque, the primary cause of tooth decay, and fluoride strengthens enamel. Because they tend to swallow toothpaste rather than spit it out, use just a smear of toothpaste for infants and toddlers, and a pea-sized amount for ages two and older.
Start regular dental visits by the child's first birthday. By beginning regular checkups around age 1, we'll have a better chance of discovering developing tooth decay or other problems early. You're also setting a good foundation for what should be a lifelong habit for optimum dental health.
Limit sugar consumption. The oral bacteria that cause tooth decay feed on leftover carbohydrates like sugar, so you should limit intake especially between meals. One culprit to watch out for: a bedtime bottle filled with formula, milk or fruit juices, all of which contain carbohydrates (sugar). Water or no bottle at all is a better alternative.
Consider topical fluoride or sealants for extra protection. In some circumstances, we may advise protecting the enamel of newly erupted teeth with an applied sealant. These protective coatings fill in porous pits and fissures in young teeth to deny access to disease. Supplemental fluoride will further strengthen young tooth enamel.
Taking these measures and remaining vigilant to the first signs of decay can go a long way toward preserving your child's teeth. Their future oral health depends on it.
If you would like more information on dental care for children, please contact us or schedule an appointment for a consultation. You can also learn more about this topic by reading the Dear Doctor magazine article "Dentistry & Oral Health for Children."
By Pournaras Cosmetics
March 01, 2016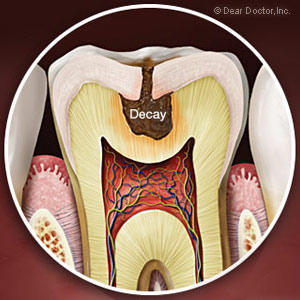 Among our most common diseases, tooth decay can be a big problem at any age: in the U.S., one in four children 5 and under has some form of the disease, as well as ninety percent of those 60 and older — and a quarter of those have suffered complete tooth loss.
Fortunately, we now know what needs to be done on a regular basis to prevent tooth decay. Unfortunately, many are uninformed about all they need to do to lower their risk.
Here, then, are 5 questions to ask yourself to see if you're on the right prevention path or not.
Do I brush and floss daily? If not, you're aiding and abetting the "enemy" — bacteria that cause tooth decay. Bacteria that make up plaque feed on any food remnants that adhere to tooth surfaces. Brushing at least once daily (twice is better) removes plaque, while flossing removes plaque between teeth that can't be reached with a brush. Removing plaque will lower your mouth's acid levels that cause a loss of minerals to the enamel surface.
Do I use the proper techniques for brushing and flossing? While it's important to establish daily hygiene habits, if you're not performing them properly you won't realize the full benefit from your efforts. But don't dismay — we can train you in the proper techniques for brushing and flossing your teeth.
Do I use fluoride toothpaste? This naturally-occurring chemical strengthens tooth enamel and makes it more resistant to decay. You can increase fluoride's absorption rate into enamel by using hygiene products that contain it.
Do I constantly snack between meals? Saliva neutralizes acid remaining in the mouth after eating in about 30 to 60 minutes. If you're constantly snacking or sipping acidic beverages, however, saliva can't do this effectively. It's best to limit snacking to a few, specific times and restrict acidic beverages to meal time only.
Do I visit the dentist for cleanings and checkups? While brushing and flossing reduce plaque, it can't remove it from hard-to-reach places below the gums or harder deposits (calculus) that have developed. A professional cleaning twice a year removes the plaque and calculus left from daily hygiene. We can also gauge the health of your teeth and determine if tooth decay or gum disease may be developing.
If you would like more information on tooth decay prevention, please contact us or schedule an appointment for a consultation. You can also learn more about this topic by reading the Dear Doctor magazine article "Tooth Decay: How to Assess Your Risk."