Dr. Billy Pournaras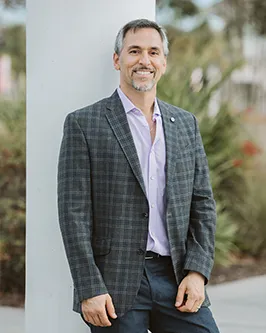 Billy Pournaras makes the quest for a beautiful smile both successful and fun. His love for people is matched only by his energy and enthusiasm for dentistry.
Passionate, dedicated, and extremely personable, Dr. Pournaras relishes opportunity and challenge, and he will work with unparalleled commitment to help each patient achieve his or her dental goals.
After graduating from the University of Georgia with a Bachelors of Science in microbiology, Dr. Pournaras pursued his dental studies at the Medical College of Georgia in Augusta. Deeply committed to continuing education, Dr. Pournaras constantly enhances his knowledge by participating in courses throughout the country. His active role in continuing his studies has kept him abreast of the latest advances in the dental field. Dr. Pournaras is a native of Myrtle Beach and an active participant in the dental community.
If you are looking for a highly skilled artist to help you with your smile, then Dr. Pournaras can assist you. By checking our gallery of smiles , you will see countless smile transformations that were performed in our office.
Dr. Pournaras is an active member of the following organizations:
American Dental Association
The Academy of General Dentistry
The American Academy of Cosmetic Dentistry
The South Carolina Dental Association
Dental Organization for Conscious Sedation
Academy of Computerized Dentistry
Dr. Pournaras was featured on WBTW Channel 13 News as they aired a segment on Cosmetic Dentistry. Just seeing the satisfaction, excitement and heightened self-esteem in our patients is enough to keep us smiling too!
Dr. Pournaras was also featured in Status Magazine. Click on the cover to read the article and see his ad.