Posts for: September, 2019
By Pournaras Cosmetics
September 11, 2019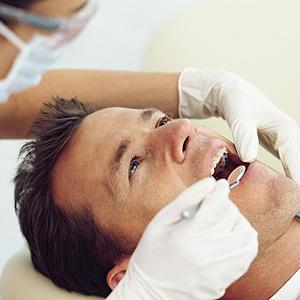 Considering the costs, many people view replacing a back tooth as less important than a more visible front tooth. They're rarely seen, so who will notice?
You might, eventually. A missing back tooth can set off a chain reaction of problems that can affect your overall dental health. Besides playing an important role in chewing food, back teeth also redistribute most of the chewing force away from the front teeth. Their absence can also affect the bite: adjacent teeth to the missing one will tend to migrate toward the open space, causing them to tip and rotate into an improper position. This can cause an increase in tooth mobility, excessive wear and erosion, and endanger their survival in the long run.
To avoid these and other problems you should consider some form of replacement. Most dentists prefer a dental implant for its life-like appearance and durability, and because its titanium post has a natural affinity with bone. Bone cells will grow around and permanently adhere to the implant, which may stop and even reverse bone loss in some cases.
Implants, though, require a certain amount of bone structure initially to anchor and position properly. If you have inadequate bone and don't want to bone graft the area, the next best option is a fixed bridge, in which the missing tooth is replaced with an artificial crown known as a pontic. The pontic is fused between two support crowns that are permanently affixed to the natural teeth on either side of the missing tooth (also known as abutments). While fixed bridges restore function and inhibit tooth migration, they require the natural tooth supporting the bridge to be reduced to accommodate the crowns placed on them. This permanently alters them and places them at higher risk for future nerve damage, gum disease and decay.
One final option is a removable partial denture (RPD). Although RPDs restore function and improve appearance, their movement within the mouth may place additional stress on the teeth that hold them in place. This movement over time could damage or loosen them.
We can discuss which option is best for you after a complete dental exam. The important thing, though, is to replace the back tooth as soon as possible — doing nothing could cost you much more in the long run.
If you would like more information on tooth replacement, please contact us or schedule an appointment for a consultation. You can also learn more about this topic by reading the Dear Doctor magazine article "Replacing Back Teeth."
By Pournaras Cosmetics
September 01, 2019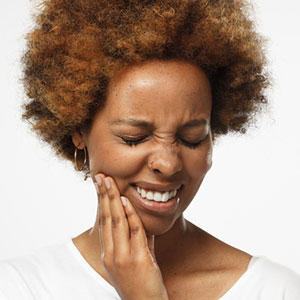 If you have chronic jaw pain, you may be one of an estimated 10 million Americans suffering from temporomandibular joint disorders (TMD). If so, it's quite possible you're also coping with other health conditions.
TMD is an umbrella term for disorders affecting the temporomandibular (jaw) joints, muscles and adjoining tissues. The most common symptoms are limited jaw function and severe pain. Determining the causes for these disorders can be difficult, but trauma, bite or dental problems, stress and teeth clenching habits seem to be the top factors. Women of childbearing age are most susceptible to these disorders.
In recent years we've also learned that many people with TMD also experience other conditions. In a recent survey of TMD patients, two-thirds reported having three or more other health conditions, the most frequent being fibromyalgia, chronic fatigue syndrome, rheumatoid arthritis or chronic headaches. Researchers are actively exploring if any systemic connections exist between TMD and these other conditions, and how these connections might affect treatment changes and advances for all of them including TMD.
In the meantime, there remain two basic approaches for treating TMD symptoms. The most aggressive and invasive approach is to surgically correct perceived defects in the jaw structure. Unfortunately, the results from this approach have been mixed in their effectiveness, with some patients even reporting worse symptoms afterward.
The more conservative approach is to treat TMD orthopedically, like other joint problems. These less invasive techniques include the use of moist heat or ice to reduce swelling, physical therapy and medication to relieve pain or reduce muscle spasming. Patients are also encouraged to adopt softer diets with foods that are easier to chew. And dentists can also provide custom-fitted bite guards to help ease the stress on the joints and muscles as well as reduce any teeth grinding habits.
As we learn more about TMD and its relationship to other health conditions, we hope to improve diagnosis and treatment. Until then, most dentists and physicians recommend TMD patients try the more conservative treatments first, and only consider surgery if this proves unsatisfactory. It may take some trial and error, but there are ways now to ease the discomfort of TMD.
If you would like more information on the causes and treatments of TMD, please contact us or schedule an appointment for a consultation. You can also learn more about this topic by reading the Dear Doctor magazine article "Chronic Jaw Pain and Associated Conditions."