Posts for: August, 2019
By Pournaras Cosmetics
August 12, 2019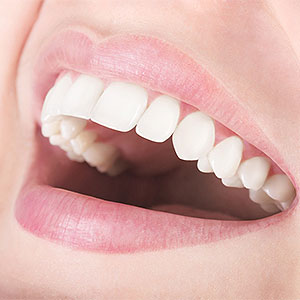 For chipped, stained, or slightly crooked teeth, dental veneers might be the ideal solution. These thin layers of porcelain bonded directly over the teeth with the perfect blend of color, sizes and shapes, can transform a person's smile for a relatively modest cost.
But if the teeth belong to a teenager, veneers might not be appropriate. This is because in most cases, we'll need to remove some of the tooth enamel so that the applied veneers won't look unnaturally bulky. This alteration is permanent, so the teeth will require some form of restoration from then on.
While not usually a major issue with fully matured adult teeth, it could be with the developing teeth of pre-teens and teens. During childhood and adolescence the tooth's inner pulp plays an important role in dentin production, and so the pulp chamber is relatively large compared to an adult tooth. This larger size places the pulp closer to the enamel surface than with an adult tooth.
Because of its proximity to the enamel, there's a greater chance veneer alterations could damage a teenager's tooth pulp and its nerve bundles. If that happens, we may need to perform a root canal treatment to save the tooth—also not an optimal situation for a developing tooth.
That's why we need to take into consideration a patient's age and stage of dental development first, including x-raying the affected teeth to measure the depth of the tooth pulp. If we deem it too risky at the moment, there are other ways to improve dental appearance at least temporarily. This includes whitening externally stained teeth with a bleaching agent, or applying tooth-colored composite resin material to chipped areas. We can also apply a composite material veneer that, although not as durable as traditional porcelain, doesn't require much if any tooth alteration.
To know your options, have your teenager undergo a thorough dental examination. Your dentist will then be able to discuss with you whether veneers can be safely attempted. And be sure the dentist who may perform the work has experience performing cosmetic procedures on teenagers.
If you would like more information on restoration choices for teenagers, please contact us or schedule an appointment for a consultation. You can also learn more about this topic by reading the Dear Doctor magazine article "Veneers for Teenagers."
By Pournaras Cosmetics
August 02, 2019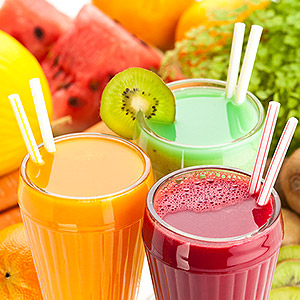 All-natural fruit juice with no additives: now what could be wrong with that? Nothing—unless your child is over-indulging. Too much of even natural fruit juice could increase their risk of tooth decay.
To understand why, we first need to look at the real culprit in tooth decay: mouth acid produced by oral bacteria as a byproduct of their digestion of sugar. Acid at high levels softens and erodes tooth enamel, which causes tooth decay. Acid levels can rise as populations of bacteria increase often fueled by sugar, one of bacteria's primary food sources.
And not just the added sugar found in soft drinks, snacks or candies—even fructose, the natural sugar found in fruit, can feed bacteria. To lower the risk of tooth decay, dentists recommend limiting the daily amount of sugar a child consumes, including natural fruit juices without added sugar.
That doesn't mean you should nix natural fruit juices altogether—they remain a good source of vitamins, minerals and other nutrients. But you'll need to keep your child's juice consumption within moderation.
As a guide, the American Academy of Pediatrics (AAP) has issued consumption recommendations for children regarding all-natural fruit juice. The academy recommends the following daily juice amounts by age:
7-18: 8 ounces (1 cup) or less;
4-6: 6 ounces or less;
1-3: 4 ounces or less;
Under 1: No juice at all.
You can further reduce your child's decay risk by limiting their juice intake to mealtimes, a good practice with any sweetened beverage. Sipping through the day on juice or other sweetened beverages can cause some sugar to stay in the mouth over long periods. This can interfere with the natural ability of saliva to neutralize any acid buildup.
If you're wondering what children could drink instead of juice, low-fat or non-fat milk is an acceptable choice. But the most tooth-friendly liquid to drink is plain water. Drinking nature's hydrator is not only better for their overall health, by reducing the risk of tooth decay, it's also better for their teeth.
If you would like more information on how sugar can affect your child's dental health, please contact us or schedule an appointment for a consultation. You can also learn more about this topic by reading the Dear Doctor magazine article "Squeeze Out the Juice."