Posts for: May, 2016
By Pournaras Cosmetics
May 23, 2016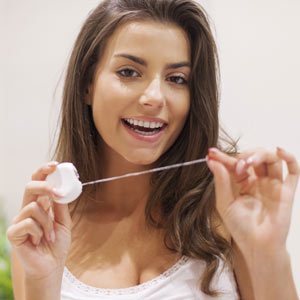 There are two basic facts about tooth decay: 1) next to the common cold, it's the world's most prevalent infectious disease; and 2) with modern dentistry, it's preventable.
Getting from Fact 1 to Fact 2 requires the daily hygiene habits of brushing and flossing. You probably learned these tasks when you could barely peer over the bathroom sink; but the real question is: are you getting the most benefit from your efforts? It's not merely doing them, but doing them the right way.
For example, bearing down on your teeth and brushing vigorously isn't just unhelpful, it's damaging. Instead, you should hold your brush with perhaps just two fingers at a 45-degree angle relative to your gum line and "gently" scrub with short circular or "wiggly" strokes. Continue this action around each arch brushing all tooth surfaces, which should take about two minutes.
Your toothbrush itself is also important: most people (unless otherwise directed by their dentist) should use a multi-tufted brush with soft bristles. If you brush with the proper pressure it should last 4 to 6 months before replacing it. You should also replace it if the bristles become worn or splayed.
Flossing once a day is important for removing the plaque between teeth your toothbrush bristles can't reach. The best technique is to form a "C" with the floss that wraps around each tooth and move it up and down gently three or four times until you hear a squeaky clean sound on both sides of the tooth.
The ultimate test of your efforts comes during your regular dental checkups. You can get a check now, though, on how you're doing by using your tongue to feel your teeth at the gum line. If they feel smooth and slick, you're probably doing a good job of plaque removal; but if they feel a bit rough and gritty, you're missing some of the plaque and need to be more thorough when brushing. You can also use floss by running it up and down the tooth surface — if it squeaks, they're clean!
Your particular dental condition may require specific treatment or the use of other dental products like antibacterial mouthrinses. But learning and practicing proper brushing and flossing is key to keeping teeth and gums healthy and disease-free.
If you would like more information on proper oral hygiene, please contact us or schedule an appointment for a consultation.
By Pournaras Cosmetics
May 15, 2016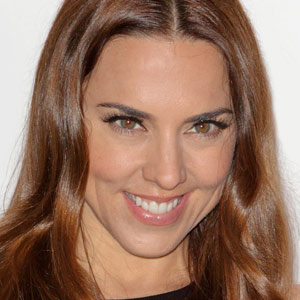 As a member of the best-selling pop group Spice Girls, Mel C (AKA Sporty Spice) enjoyed her share of musical superstardom. At the band's peak in the Nineties, the young singer's signature look featured baggy sweatpants, an assortment of tattoos, a nose stud and a gold-capped incisor, front and center in her mouth. Today, Melanie Chisholm is still singing — but now she's a mom, an amateur triathlete… and that gold tooth is just a memory. Not only that, her smile looks more evenly spaced and whiter than it did when she was referred to as the "tomboy" of the group.
What happened? In our view, it all boils down to changing tastes — plus a little bit of help from dental professionals. As the "wannabe" singer proves, there's no single standard when it comes to making your teeth look their best. Your own look is unique to you — and your smile can reflect that individuality.
For example, crowns (caps) are substantial coverings that may be placed on teeth when they are being restored. They are available in three types: gold, all-porcelain, or porcelain-fused-to-metal. The latter two are tooth-colored, while the gold is — well, shiny like gold bling. Which one is right for you? In many cases, it's your choice.
Likewise, dental veneers — wafer-thin shells that can correct cosmetic issues by covering the surface of your teeth — can be made in a variety of shades. Their hues may range from natural ivory to Hollywood white, and everything in between. What's the best color for you? Only you can say.
Some people opt for a "smile makeover" that uses small irregularities in the spacing and color of teeth to create a more "natural" look. Other folks want a perfectly even, brilliant white smile that dazzles the eye. Still others are looking to match or restore the smile they once had — perhaps even re-creating a signature gap between the teeth. As long as there are no other dental issues involved, the choice is yours.
So if you're unhappy with your smile — or if you feel it doesn't reflect the person you "wannabe" — why not talk to us about a smile makeover? Just call our office to schedule a consultation. You can learn more about this topic in the Dear Doctor magazine articles "Beautiful Smiles by Design" and "The Impact of a Smile Makeover."